Product image 1
Product image 2
Product image 3
Product image 4
Product image 5
Product image 6
Product image 7
Product image 8
Product image 9
Product image 10
Product image 11
Product image 12
Product image 13
Product image 14
Product image 15
Product image 16
Product image 17
Product image 18
Product image 19
Product image 20
Product image 21
Product image 22
Product image 23
Product image 24
Product image 25
Product image 26
Product image 27
Custom-Fit Glasses in Italian Acetate.
This sort-of-square, sort-of-round frame features a keyhole nose bridge for a smart, bookish look. The strong, slightly curved brow line gives this vintage-inspired style a modern twist. This style is great for a square jawline, a progressive lens Rx, and accentuating the eyes.
Every Frame Custom-Fit To Your Individual Face.
Forget the one-size-fits-all frames. Instead, create your perfect pair with any frame and any color and we guarantee they'll fit you perfectly - or your money back. 
Scroll down to see how it works...
Seven Steps To A Guaranteed Perfect Fit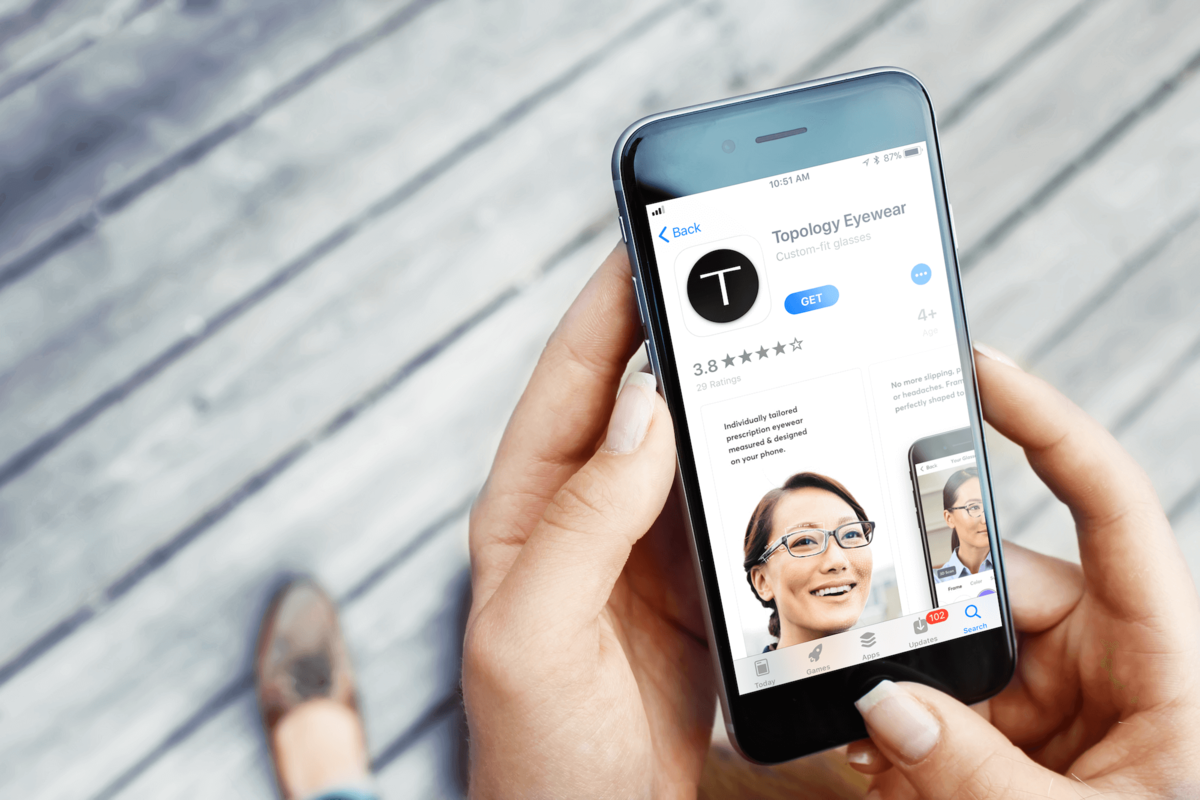 Start your free Topology Eyewear fitting by downloading our app. You'll be able to design and try on your custom-fit frames before placing your order.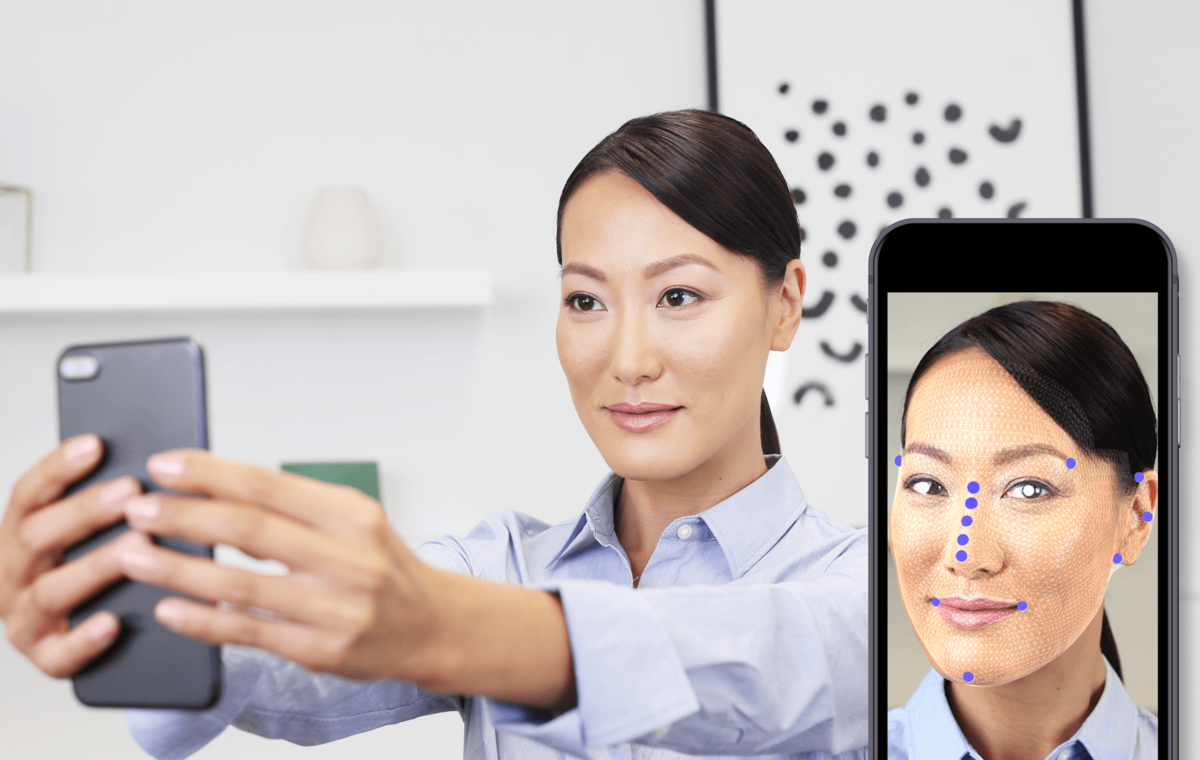 2. Scan To Capture Your Face Shape And Measurements
We'll guide you through a simple scan from your phone that will collect 2,000 millimeter accurate measurements from your face and build a 3D model that your glasses will be fitted to.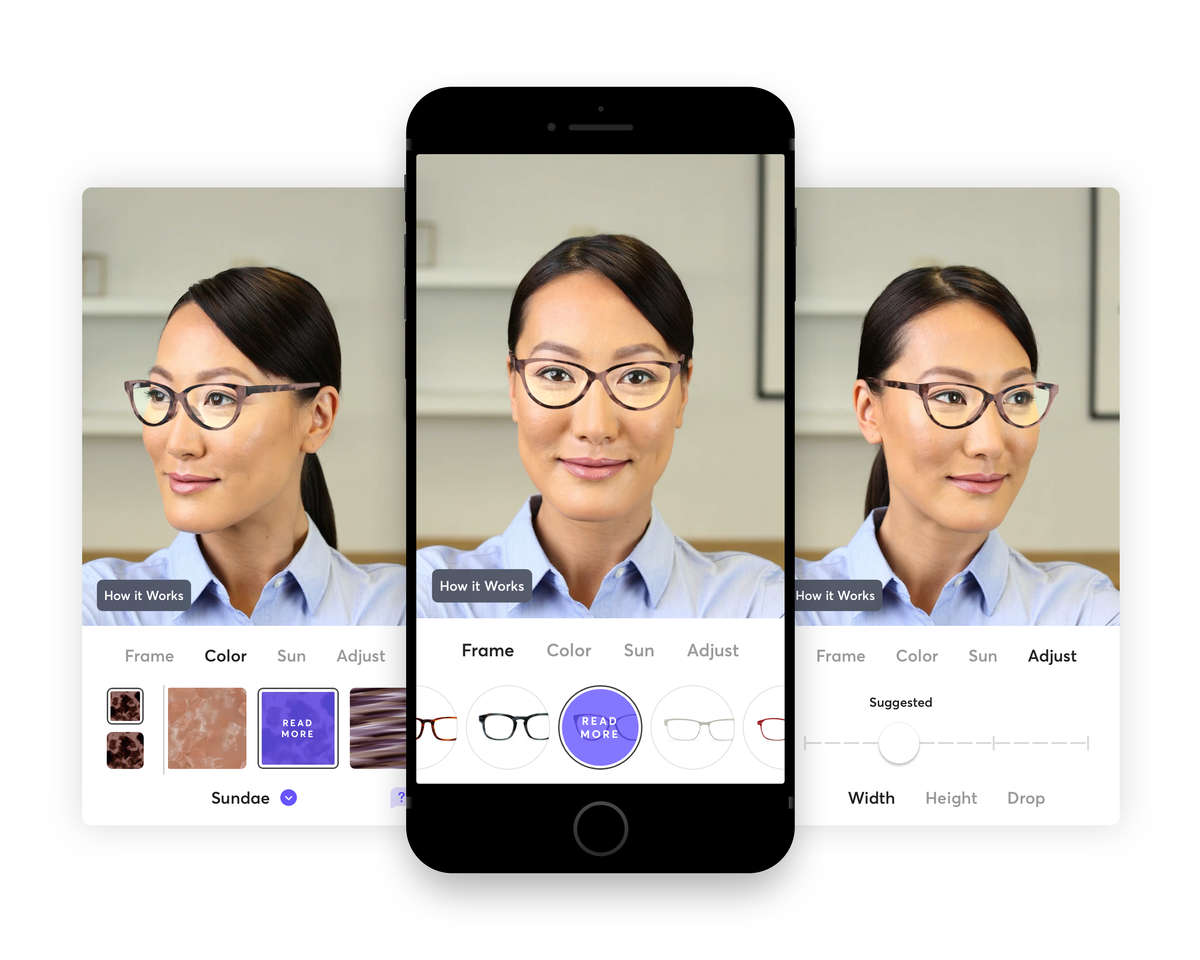 3. Design Your Custom-Fit Glasses
Preview your fit, make adjustments to the height and width of the frames, select your color and tint, and upload your prescription, all in the app.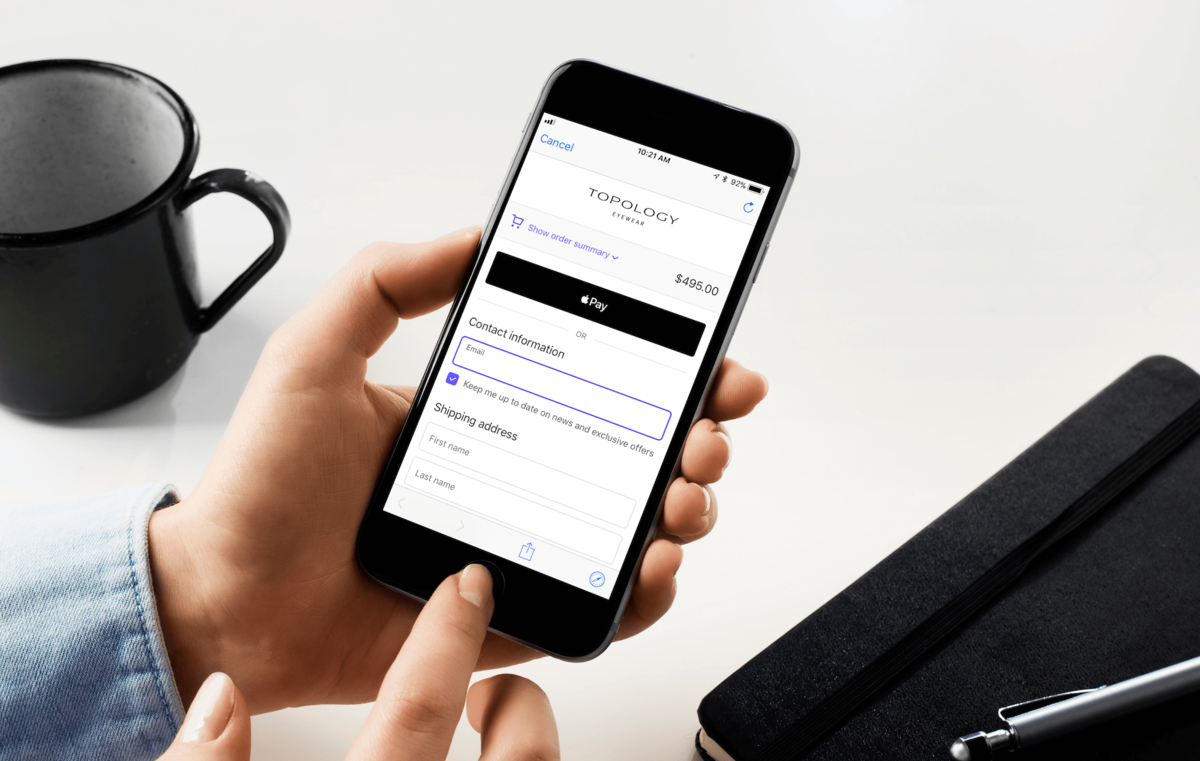 Once you're happy with your custom design, place your order via the app. Still have questions? Just hit the chat button and our style & optics experts will be happy to assist.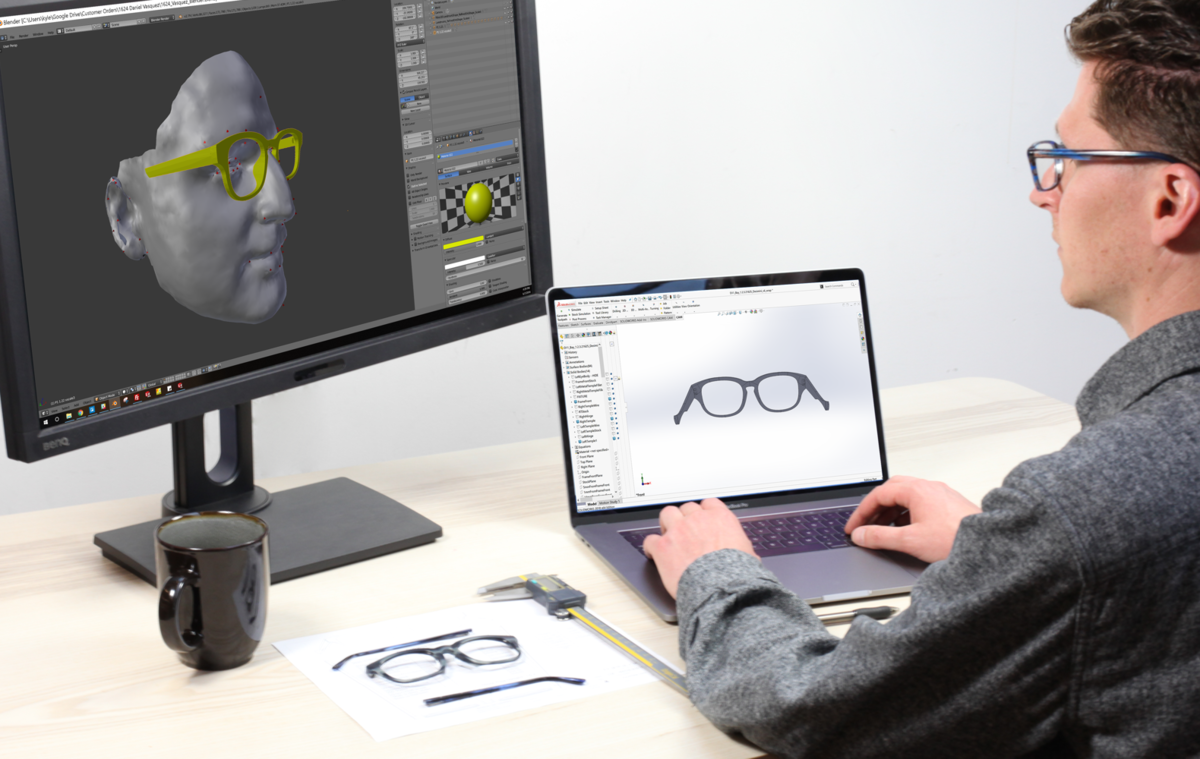 5. Custom-Made To Your Unique Measurements
Your frame is made from scratch based on the measurements of your face and in the colors you selected.
We'll also inscribe it with your name and fit with your custom prescription lenses.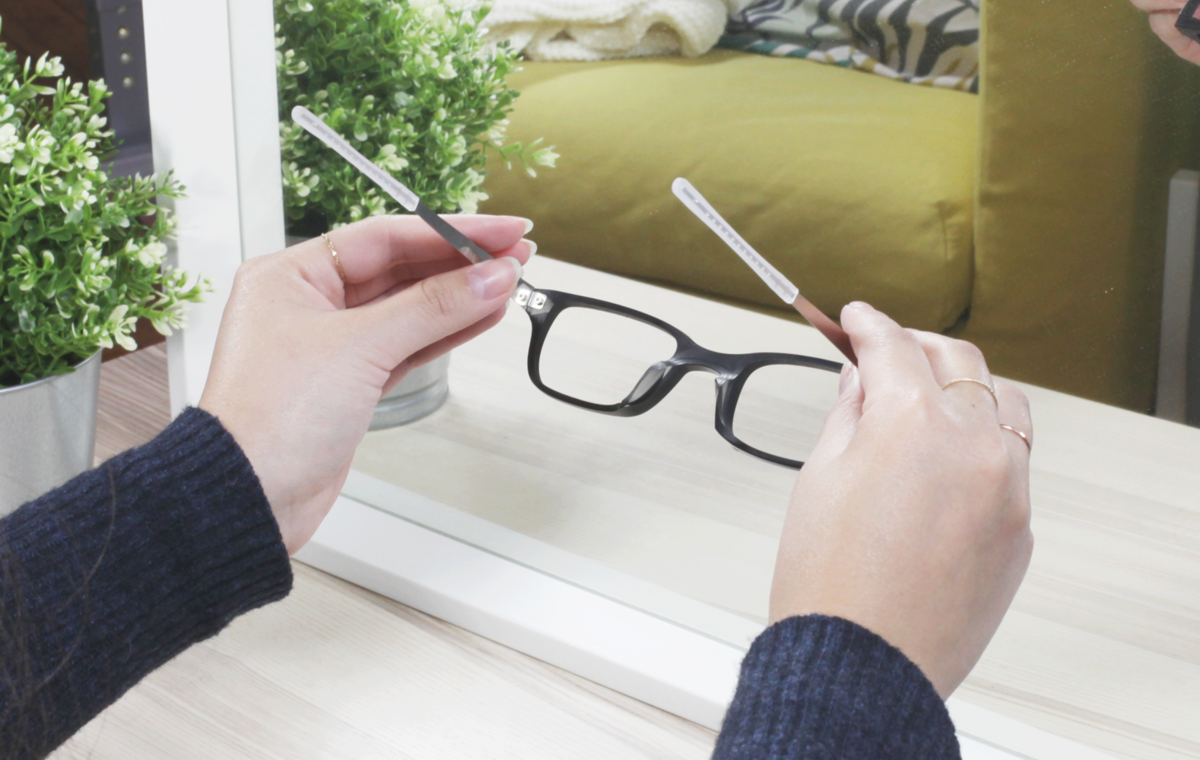 6. Check The Fit With A Free Prototype
Within 48 hours, we'll custom-make and ship you a free prototype of your frame for you to try on at home and check the fit. If it's not perfect on the first try, we'll collaborate with you until it is.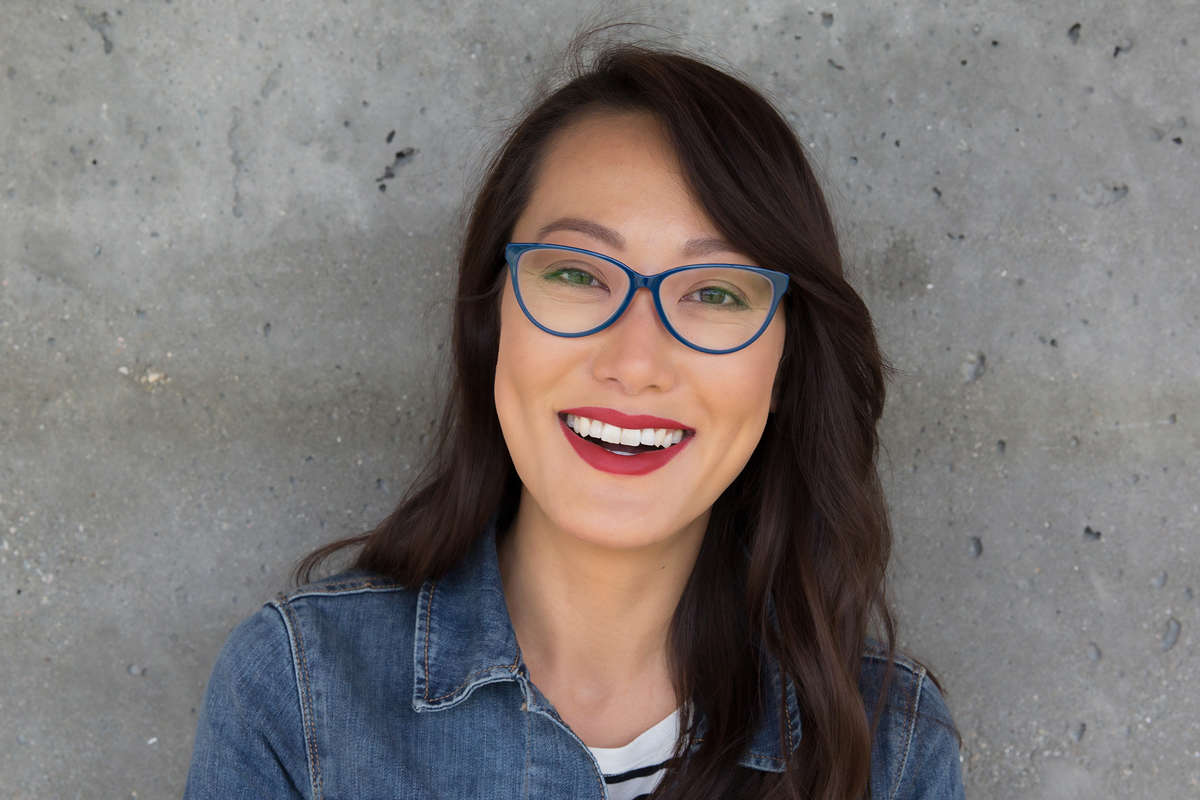 7. Delivered Perfect Or Your Money Back
Within a few weeks we'll deliver your frame pre-adjusted to fit you perfectly.

If you don't like it for any reason we'll remake it for free or give you a 100% refund without delay.
The Best Lenses For Your Prescription

Any Prescription Welcome, Even Progressive
We're happy to accommodate most prescription types including progressive. We also welcome very strong prescriptions and astigmatism.

Expert Optical Guidance Available
If you have any questions or need any clarification, feel free to click on the chat bubble in the bottom right corner.

Better Vision From Your Same Prescription
For perfect vision, you need your lenses precisely positioned relative to your eyes. Our 3D face scan captures the precise measurements needed to optimize pupillary distance, optical height, wrap angle, vertex distance, and pantoscopic tilt.

We make perfect glasses simple, by only ever using the very best lenses that money can buy. We always use the highest-index lens that is optimal for your prescription, up to 1.74.

We also include, by default, many of the premium coatings that your eyeglass store would typically up-sell you on.

All of our lenses are customized with the highest quality materials and include:
Anti-reflective coating
Super-hydrophobic coating (helps keep water/moisture off)
Anti-scratch resistance

Premium Upgrades Available
We also offer the following premium lens upgrades:
Blue Light Blocking (+$50.00) - filters blue light when using computers
Transitions (+$50.00) - photochromic, meaning they change from clear to tinted as you move from inside to outside
Polarized Sunglass Filter (+$50.00)
Lens filter prices are applied in the basket and checkout.
Insurance, FSA and HSA Welcome
If you have vision insurance, you'll get 20% off your purchase - the same deal you'll get anywhere else for premium eyewear.


VSP: 20% (use code: TOPO_VSP at checkout)
Cigna: 20% (use code: TOPO_CIGNA at checkout)
For any other carrier, you'll need to pay list price and get reimbursed afterwards, but we're happy to manage that process for you. Just email
hello@topologyeyewear.com
Prescription glasses (including prescription sunglasses) are eligible expenses for Flexible Spending Accounts (FSAs), Health Spending Accounts (HSAs), and Health Reimbursement Accounts (HRAs).

These are all pre-funded, tax-free accounts that can only be used on healthcare related expenses and each year. You can either use a debit card associated with this special account or you can pay cash and file for reimbursement after.



Any Other Questions?
Chat with us using the message icon on the bottom right.
Or, email us at hello@topologyeyewear.com.